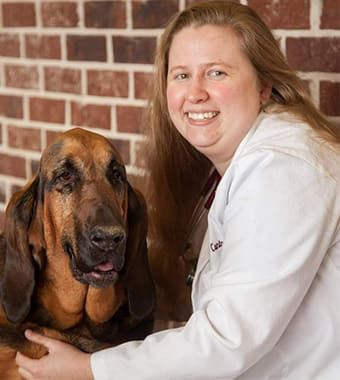 Meet Dr. Cantrell
Dr. Nichole Cantrell graduated from Mississippi State University College of Veterinary Medicine in 2014. She received her bachelor's degree in Animal and Dairy Science her first year of vet school in 2011 through the 3 plus 1 program allowing her to complete her veterinary degree in 7 years instead of 8. 
She attended an Advanced High school in Pensacola, FL that had a veterinary assisting program and lived overseas in Portugal for 3 and 1/2 years while her father served in the navy. She has 2 brothers and many chickens. She enjoys outdoor activities such as fishing, hunting, and gardening.
She has a special interest in dentistry and surgery. Dr. Cantrell has been taking care of feline and canine patients at PetVax since she graduated in 2014.
New Patients Welcome
PetVax Complete Care Centers is accepting new patients! Our experienced vets are passionate about the health of Memphis companion animals. Get in touch today to book your pet's first appointment.